Why having no filter is truly a Blessing
Growing up, my family lived by the axiom, "children are supposed to be seen and not heard". This was especially true when the adults were having a conversation. I cannot count how many times I heard this as a child. This seemingly innocent parenting technique to make me "mind" actually conditioned, or rather, programmed me to believe that what I had to say was not valuable, important, or wanted by those around me. I was "taught" to mind my manners, to always listen to the adult in the room (even if it was my drunk cousin), and to be mindful of my words, saying very little in mixed company, and not to voice my opinion or thoughts on topics that were meant for a more mature audience. Wanting to please, as most children do, and being a polite southern girl, I went through my young life in silence, fearing the occasional back-hand across my face that my grandmother might give me if I stepped too far out of line (yes, this was common practice in the the deep south, as were spankings, switchings, and other forms of physical punishments).
What parents or guardians do not realize is that when you install filters on children, that program comes with a whole host of freebies such as low self-esteem, a sense of unworthiness, feeling unloved, not important, unvalued, and misunderstood. Telling a child to "be quiet" or "you're too young to understand or have an opinion on..." or any other limiting boundary of expression, is not teaching! This is subjugation and limiting a childs opportunities for greatness. It is the job of every adult to ensure a "no filter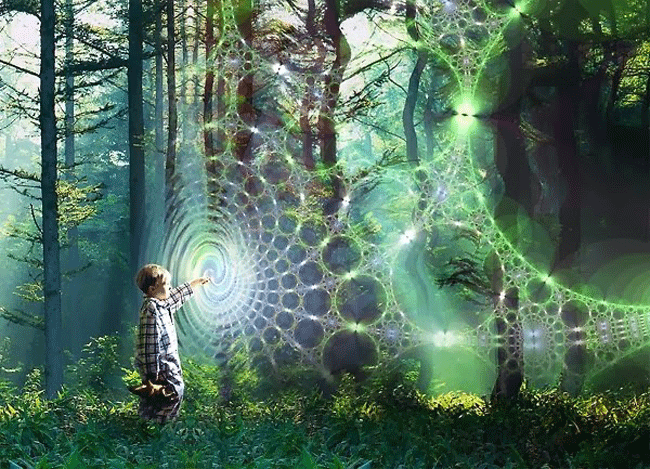 policy" for our children, ensuring that they are taught to speak to others with respect, compassion, and kindness. Greatness is not a product of of reservation...that award goes to mediocrity. Greatness has no limits, no boundaries, no boxes or labels. To become great and really have a positive impact on our world, we must begin our lives in a safe environment, being allowed to express ourselves freely. This is how we learn to live in the world as a contributor and participant, co-creating a world we desire, rather than just existing and going with the status-quo. This is how we come to know ourself. Expression is how we grow and unfold into our own greatness.
I am not sure I can pinpoint the moment in my life that I finally found my own voice again, or if it just happened naturally over time. But I do know that my amazing husband really helped to break me out of my shell. He was interested in what I thought about everything! He encouraged me, supported me, and to my surprise did not pass some horrible judgment on my thoughts. (I sometimes wonder if he regrets that now!)
Sometimes, all we need is a cheerleader, someone encouraging us to be ourselves. Imagine if we all could speak openly (following the golden rule of respect, compassion, and kindness) without fear or retribution for expressing our ideas and opinions. We now live a world where every single word we say is filmed, recorded, and kept in a vault for later retrieval to use against us. This is backwards living! We have to learn that having no filter really is a blessing and realize that if what others say triggers us, then that is something we need to look at within ourselves instead of the world outside. I believe that the freedom we experience from TRUE self-expression will completely change our world for the better!